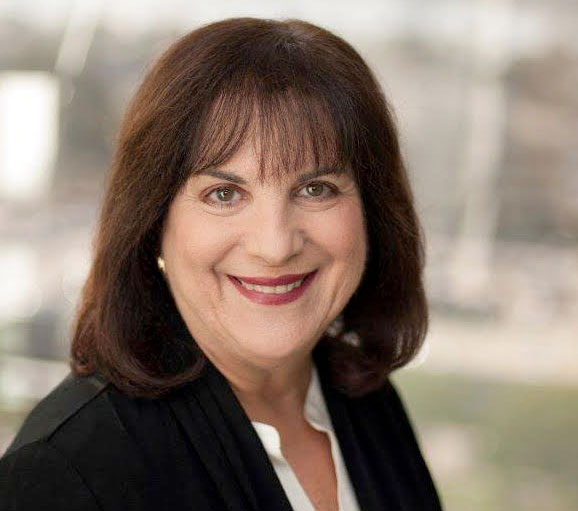 After graduating with her masters in public health from University of California, Berkeley in 1975, Terry Bayer began her 40-year career as a Women, Infants and Children, or WIC, nutritionist at the Family Health Foundation of Alviso. She followed that up by working in a wide range of health care organizations, all of which focused on increasing access to quality healthcare services.
In her most recent role as Chief Operating Officer of Molina Healthcare, Bayer was responsible for operational oversight of health plans and clinics in 13 states; all provider contracting and service and health care delivery, and managing the Pathways Behavioral Health and Molina Medicaid solutions business lines. Bayer also holds a bachelor of science in communication from Northwestern University as well as a juris doctor from Stanford University. She currently serves as a Member of numerous Committees for California Water Services Group. She has served on the Board of Directors of Maternal Outreach Management Systems (M.O.M.S); Chairperson for the Board of Directors, Orange County March of Dimes, and Compliance Committee Chair and Member or the Compensation Committee for Apria Health Care.
Now recently retired, Bayer looks back fondly on her career and time at the School of Public Health.
Q: What led you to the field of public health?
A: When I got my bachelor's degree in communication—although I had done field work in urban affairs and worked in a free medical and legal clinic, serving low income residents in Chicago—I really didn't feel that I had an employable skill as my communications major was so general. I got an entry-level job in the dietary department at Children's Hospital in Boston and did some reading about nutrition (I read a book by Adele Davis, one of the early writers about the need for healthier unprocessed foods) and, about the same time, I discovered the existence of the field of public health nutrition. I took the necessary undergrad courses in nutrition to meet certain requirements, and then I moved to Berkeley to pursue my MPH. I viewed it as an employable skill with a community focus in which I could fulfill my passion to "make the world a better place."
Q: Tell us about your career in public health.
A: I started my career as a public health nutritionist teaching pregnant women and new moms about nutrition in the federally funded and state-administered WIC Program. After that, I taught children in the federally funded Head Start program and then managed a neighborhood health center in Alviso, California (near San Jose), which had one of the first prepaid health programs in the country serving California Medi-Cal recipients. After 7 years in non-profit organizations, I spent a decade in for-profit Managed care HMO's and insurance companies. While that work focused on increasing access to care, I missed being close to the patients, so I spent a decade working in home care for high-risk pregnant women, establishing wound healing centers in hospitals and then unskilled and skilled home care. In 2004, I went to work at Molina HealthCare, a publicly traded for-profit company, founded by a physician who established primary care clinics when he saw patients seeking primary care in the emergency room. I had found my dream job—a place where I was engaged in increasing access in Medicaid and Medicare for our most vulnerable Americans and, always, with an eye to ensuring quality. My roots found a home and my career has blossomed at Molina over the last 13 years.
Q: What do you find most fulfilling about your career?
A: It has been very rewarding to support programs in health care that really impact people's lives. Increasing access to health care, most recently, through Medicaid expansion and also supporting programs like WIC, Head Start and Meals on Wheels, early in my career. Mentoring and developing other professionals has also been very rewarding.
Q: And what do you find to be the most challenging?
A: Only being able to do so much. The needs are so great. The passage of the Affordable Care Act under the Obama administration was very exciting, but now that success appears to be short-lived as the Trump administration unravels pieces of the program when the needs have never been greater. The spotlight is finally shining on our access issues in this country, and more Americans understand the challenges than ever before.
Q: How did the UC Berkeley School of Public Health best prepare you to tackle pernicious public health problems?
A: I learned the basics of program planning and evaluation that I have applied throughout my career. It may sound simple but it all boils down to a few principles when solving any problem: Identify the need, assess the situation, implement an intervention, and evaluate the results. Tell the story, modify if necessary, and replicate. More valuable than the classroom was the actual experiential learning that the School of Public Health provided. I spent the three months of required field work for my MPH, split between two months in Colorado participating in the Summer Program for Migrant Farmworkers and Rural Poor and one month at the Marin County Health Department. I was able to experience service delivery in two very different communities. That's where I applied the lessons of the classroom.
Q: Who from the School community has been your mentor or your biggest inspiration?
A: I took a class from Dr. Henrik Blum and that was the first time I really recognized the fragmentation in the health care system. I remember him saying how we needed a single point of entry—still true today!
Q: Why do you feel it is important to give back to your alma mater?
A: The School of Public Health can have a great impact on public health in the future. A gift to the School of Public Health is more than a gift to an alma mater—it's a contribution to moving forward the public health agenda. I think that giving back is something that has to evolve in your thinking. It is great if you know early in your career that giving back is important. It is very easy to get busy with career and family obligations and not think about the foundation of your career. At a certain point, it hit me—I felt a sense of gratitude because I wouldn't be where I am today without my MPH, a commitment to public health instilled in me, and the prestige of the UC Berkeley degree. That is the gift that keeps on giving.
Q: Reflecting on the past 75 years, what do you think are the School's biggest accomplishments?
A: It is truly an accomplishment to have endured while focused on a singular mission. The School has seeded, with its graduates, many efforts all over the world. Through its graduates, the School extends beyond Berkeley—that is what is so great about the intersection of local education and global efforts.
Q: Looking forward to the next 75 years, what do you think will be the biggest public health problem(s) facing California and/or the world?
A: Clean and adequate water supply, access to health care for all, managing escalating costs, particularly pharmaceuticals, and climate change and its impact on health. So many challenges! As long as the school provides both experience and classroom education that creates a foundation for professionals to make our earth and its inhabitants healthier, then the next 75 years can be even greater than the last.